Better Built Hot Tubs for Less
Hot Tub Outlet, located in Littleton, Colorado offers affordable, high-quality hot tubs made with the highest quality "All American" components.
Very friendly and helpful.
Coby Weinstein
2023-04-04
Elizabeth was so helpful getting me what I needed, and always very friendly. I will be returning to this store for all my hot tub needs.
Convenient place that covers all your hot tub needs! The workers are super knowledgeable and helpful, able to answer all my questions every time. I will return here regularly.
Kimberly was super helpful helping me out with getting started with my new hot tub and had everything I needed and more! Great place, I will be sending more business this way whenever possible, I couldn't recommend this place highly enough!
Very helpful and nice store! On my way home and they were open until 6:00 which helps me get it today!
Excellent customer service! Very friendly and assisted with problem solving hot tub issues.
Tracee & Liz and the rest of the staff are extremely friendly and helpful. Spas have changed from what they were in the past. They have a great selection of products and the knowledge to help you choose the best ones for you. They did not pressure me to buy unnecessary items. Just helped me to run our spa at it's best possible performance. Will definitely recommend them!
I cannot speak highly enough about this place! We inherited a hot tub when we bought our house and called around to several places for information and advice on how to care for a hot tub. No one gave us the time of day. We decided to go into the Hot Tub Outlet and were amazed at the customer service we received. Paul has a wealth of knowledge and made the process as easy as possible for us. He even came out to our house to see the hot tub and help us figure out the basics of operating and maintaining our specific model. We are so grateful for Paul and will only be buying from them in the future.
About Hot Tub Outlet
A Better Built Hot Tub for Less Money
Along with our many upgrade options and accessories, we are confident that our prices will consistently beat those of our competitors making our customers very happy. All of our spas are built with the extreme Colorado weather in mind.
The Best Insulation in the Industry
We offer the best insulation in the industry, with the longest life span! How can we do this? We Insulate using our Colorado Extreme Package (also called, "the heat vault") that allows for the best cold weather insulation, enabling full access to the entire inside cabinet making future repairs easy and affordable. This doubles the life of the spa!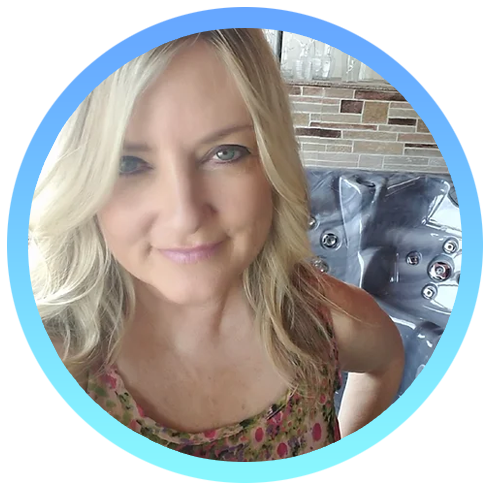 "It Can Take Years to Build Customer Trust And Minutes To Lose It." Tracee says, "No Company is perfect, But Integrity Is A Must."
Meet the Owner
Years of sales experience has taught her that it is in truly listening to your customer that makes a successful sale. Many times, a Spa Purchase Is Just One Phase Of A Homeowner's Project which also involves Construction, Concrete And Landscaping. Tracee's extensive knowledge and experience in design, remodeling, and construction proves to be an advantage where her customers are concerned.
Year Round Relaxation
Elevate your health and wellness with a spa from Hot Tub Outlet
Get in touch.
Request a call from the Hot Tub Outlet team.